Announcements
Subscribe to posts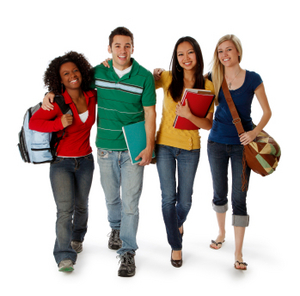 Dear Parents/Guardians:
Attached is a letter regarding the upcoming Teen Health Survey that will be conducted in health classes on February 9th and 10th 
for students in grades 8, 10, and 12.  Contained within the the letter is a description of the survey's purpose and instructions if you would like for your child to opt-out of the survey. 
Once again, this pertains to students in grades 8, 10, and 12 only.
Weather Related Delays or Cancellations of School for 2016-2017
As the weather turns colder, it's time to be sure that we are prepared for weather related delays and cancellations. In the event that is becomes necessary to delay or cancel school we will communicate the information in a variety of ways. We will send an automated message, calling all of the primary numbers on file, and we will post the information to:
Facebook  https://www.facebook.com/orangepetershammaharregional/#  
Twitter @suptthomas
Additionally, we will inform the following radio and television stations:
WJDF - Orange
WHAI - Greenfield
WWLP - Channel 22 Springfield
WHDH - Channel 7 Boston
WCVB - Channel 5 Boston
Please see the attached report card from the Department of Elementary and Secondary Education for Mahar in 2016. 
Message from the Athletic Director.
All students athletes are to read the following document on opioid substances. After reading the document please take the following google quiz. 
After a week of voting, the students, faculty, staff, and community
selected the design submitted by Levi Baruch as the new mascot to represent
the Ralph C. Mahar Regional School Senators. 
Congratulations Levi!!!
The new mascot will officially be unveiled at one of the upcoming home
football games.
A current physical exam (within 1 year) and a copy of  the immunization record is required for entry into grade seven.
     2.   Immunization requirements:
  Hepatitis B - 3 doses
Dtap/DTP/DT/Td - at least 4 doses, and 1 Tdap booster
Polio - at least 3 doses
Measles, mumps and rubella - 2 doses
Varicella - 2 doses or written proof of having chicken pox provided by a physician
The physician may fax the information to 978-544-5844 or you may bring the copies to the nurse's office.
Please download, print and fill out and sign the blanket med form if you want your child to have the over-the-counter medications that are listed. Forms are also available at the nurses office. Medications 
will
not
 be given without signed parent permission.

Grown-ups dread it. Kids need it. It's time to have The Talk.
You don't want kids learning about the birds and the bees on the playground. And when it comes to navigating social media, online games, smartphones, and the Internet, it's best for kids to get their info from a trusted source. With 92 percent of teens going online daily and nearly three-quarters of kids age 0–8 using apps, having The Talk is an essential rite of passage.
As parents and educators, we want to raise kids to be safe, responsible, and ethical in the digital world. Giving kids a solid understanding of how we expect them to behave -- both online and off -- starts everyone off on the right foot. Plus, it's actually a lot easier than that other talk. Click below for more info on how to get involved.
WHAT IS THE DIFFERENCE BETWEEN A WEATHER DELAY, A PROFESSIONAL DEVELOPMENT DELAY AND THE MCAS DELAY?
*A weather delay is normally 1-2 hours.  Due to the fact that breakfast is not served on delayed opening days, the bus will pick you up at your bus stop 1 hour 15 minutes or 2 hours 15 minutes later than the normal pick up time.  For example, if you were picked up at 7:00 A.M. then for a one-hour delay the bus will be there at 8:15 A.M., for a two-hour delay the bus will be there at 9:15 A.M.  Classes will begin at 8:45 A.M. or 9:45 A.M.
*On professional development delays, there is a 2 ¾ hour delay.  For example, if the bus normally picks you up at 7:00 A.M., then the bus will pick you up at 9:45 A.M.  Doors open at 10:05 A.M. and classes begin at 10:15 A.M.
The professional development delays for the 2015-2016 school year are as follows: December 9, 2015, January 20, 2016, March 9, 2016, and May 4, 2016
*On MCAS delayed opening days there is a 3 hour 10 minute delay.  For example, if you are normally picked up at 7:00 A.M. the bus will pick you up @ 10:10 A.M., if you are normally picked up at 7:15 A.M. the bus will pick you up at 10:25 A.M.  Doors open at 10:30 A.M. and classes begin at 10:40 A.M.
If you have any questions with the bus schedule on delayed openings for weather, professional development or MCAS, please call the Swift River Bus Company the day before the delay if possible @ 1-978-544-6443.